Connecting the Right Talent with the Right Opportunity
HirePower provides executive and professional placement solutions for companies of all sizes, in practically every industry. We find highly motivated, qualified candidates who meet our clients' unique employment objectives. While our focus is on long-term placement, we can also help with temporary positions.
Our dedicated team works closely with each candidate to match their talent and experience to the right opportunity. We integrate each prospect into the talent pool and match them with organizations looking for professionals in finance, accounting, information systems, HR, and Sales. Whether you're looking for work or looking for workers, our dedicated and knowledgeable staffing experts will help find the best solution.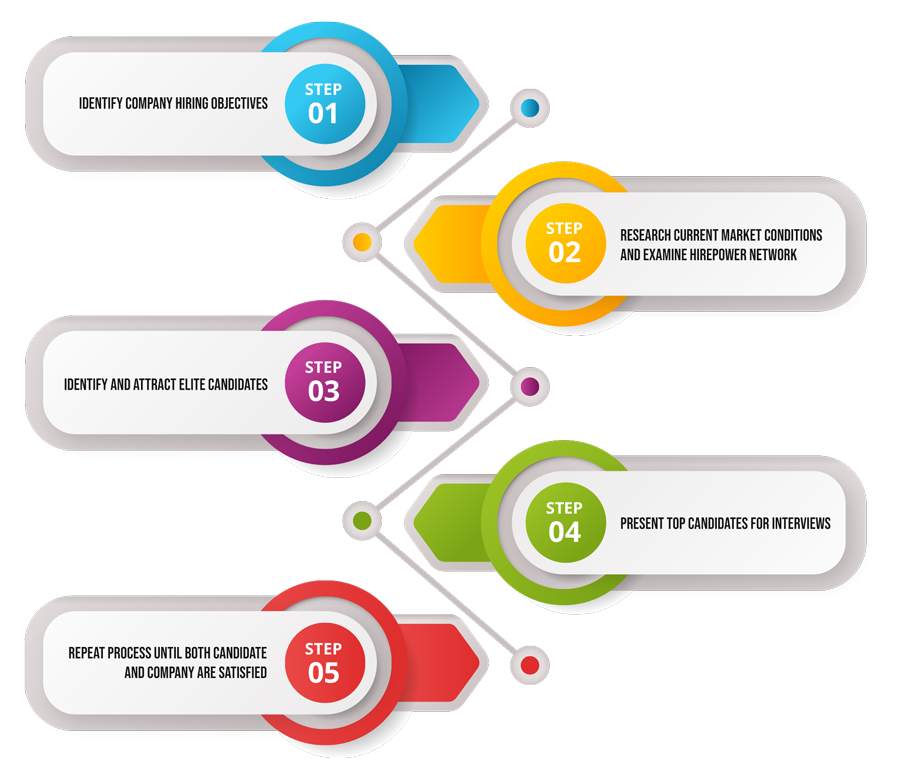 Please contact us if your field is not listed, we can still help!